24-Hour Plumber In Gainesville, FL
Quality Plumbing of Gainesville Inc. offers 24-hour emergency plumbing services for any plumbing problem that may arise. That's because we know plumbing emergencies happen at the most inconvenient moments. Our Gainesville plumbers respond promptly to every call and make any necessary repairs. For an overflowing toilet, burst pipe, or any plumbing emergency, call the professionals you can trust with Quality Plumbing of Gainesville Inc.!
As a fully licensed and insured plumber in Gainesville, FL, each of our technicians is highly trained and equipped with the latest plumbing industry techniques and equipment for effective remediation of any type of plumbing problem or plumbing emergency. The comfort of our customers and the preservation and safety of their property are our top priorities. In addition to plumbing emergencies, we provide a complete range of plumbing services. If you have a plumbing emergency, don't wait. Contact our emergency plumbers for 24/7 service!
Common Plumbing Emergencies
Whether it happens at home or work, a plumbing emergency can throw a wrench into any day. Emergency plumbers at Quality Plumbing of Gainesville Inc. have helped residential and commercial customers throughout North Central Florida for more than 35 years repair with a wide range of common plumbing emergencies, including the following. Contact us for after hours plumbing or for more information about what to do in a plumbing emergency.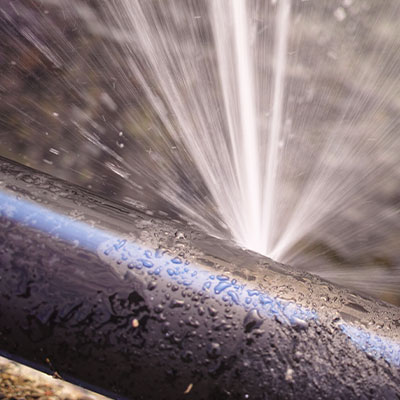 Burst Pipes
While pipes in North Central Florida rarely burst due to the year-round temperate climate, pipes within homes and businesses in the Sunshine State are more apt to burst from years of corrosion. A burst pipe can evolve from a small plumbing leak and send hundreds of gallons of water into a property in minutes. For what to do when a pipe bursts, we recommend shutting off the water supply line as soon as possible and promptly contacting our emergency plumbers.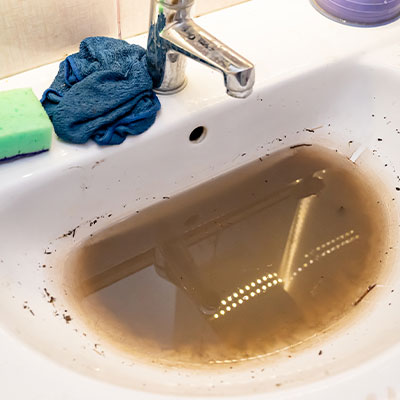 Clogged Sink Drains
Clogged drains are generally easy to prevent by keeping dense materials, such as coffee grounds and food scraps, out of the drains. Yet, intermittent debris may find its way into a sink drain and create a clog. If this happens, usually a plunger can clear the debris and allow water to drain out. If not, an auger, or snake, may be needed. Our Gainesville plumbers offer professional hydro-jet drain cleaning for effective clearing of plumbing blockages.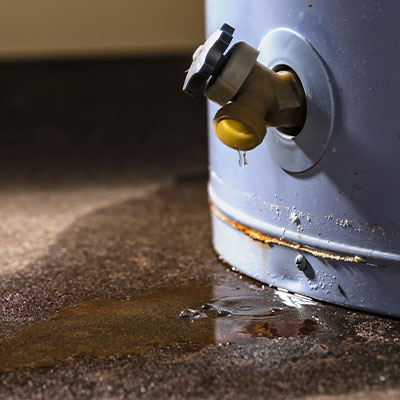 Water Heater Leaks
The appliance responsible for supplying hot water to a home or business can occasionally develop issues. Corrosion can cause water heater leaking, while a malfunctioning thermostat may produce water that's either too hot or too cold. If your hot water tank is leaking, call Quality Plumbing of Gainesville Inc. for professional repairs. A leaking tank can release many gallons of water in a home or business, causing extensive water, mold, and mildew damage.
Low Water Pressure
Low water pressure might not seem like an emergency plumbing situation, but it can be a sign of a larger issue. Most often, the trickle of water from a faucet or shower is caused by mineral deposits inside the aerator. Removing the aerator and soaking it in a vinegar solution frequently clears the mineral buildup. But, if there's still low pressure after cleaning the aerators, call our plumbers. We will inspect the pipes and can perform a water pipe replacement, if necessary.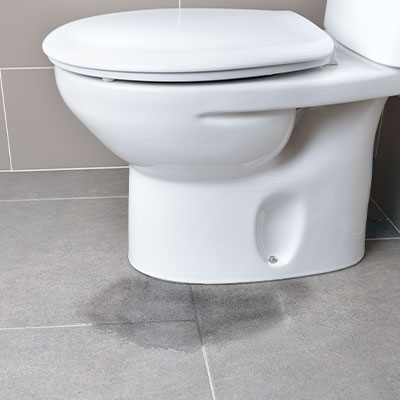 Overflowing Toilets
Most of the time, an overflowing toilet is caused by a clog or defective float mechanism in the toilet's tank. When this happens, start by finding the water shut-off valve and turning the water valve counterclockwise until it can't be turned further. The main water shut-off valve is commonly located near the perimeter of a property and on the ground floor, while toilet shut-off valves are typically found near the bottom of the fixture, below the waterline
Gas Leak
The smell of gas in a home or business is a primary example of an emergency plumbing issue that should never be overlooked. Quality Plumbing of Gainesville Inc. uses the latest gas leak detection tools and techniques for gas leak detection and gas line repair to keep homeowners and their loved ones safe from harmful gas leaks, including carbon monoxide. For properties with natural gas or liquid petroleum, it is essential to install a carbon monoxide detector.
How To Prevent Plumbing Problems
Not every plumbing disaster can be averted, but the best way to prevent the need for emergency plumbing services is by taking proper of your plumbing system. To help prevent issues from developing and causing a plumbing emergency, consider the following.
Mind What You Flush
Toilets, whether in commercial settings or residential structures, experience frequent use. Even a brand new, fully functional toilet can become clogged, quickly overflow, and fail to function properly. To help prevent water closet problems, be sure to mind what you flush. Only flush toilet paper and natural waste. Dispose into the trash bin everything else, including "flushable" wipes.
Replace The Water Heater
As with other types of appliances found in most homes and businesses, water heaters have limited functional lifespans. With professional maintenance and timely repairs, the average water heater can last for 8–12 years. If your hot water heater is reaching its expiration date or if you can't remember when your water heater was installed, it's likely you need a replacement.
Keep Grease Out Of Drains
Cooking oils and grease are a common culprit of emergency plumbing clogs. When hot grease is poured down the kitchen drain, it solidifies as it cools, resulting in pipe blockages and other serious piping problems. Keep grease out of your drains and, instead, contain it in a heat-resistant container. Once hardened, dispose of the solidified grease into the trash bin.
Schedule Plumbing Inspections
The best way to ensure your plumbing in is tip-top shape is with regular plumbing inspections and prompt plumbing repairs from professional Gainesville, FL, plumbers. Experienced plumbers, such as those with Quality Plumbing of Gainesville Inc., have the tools and knowledge necessary to identify and resolve any type of plumbing problem in your home or business.
When To Call Gainesville, FL Plumbers
If your plumbing is working less than optimally or you suspect your system requires a plumbing repair, we recommend scheduling plumbing services right away. Preventative plumbing system care from Quality Plumbing of Gainesville Inc. can help homeowners and business owners throughout North Central Florida avoid plumbing disasters while increasing the efficiency and effective function of their systems. Find out how our plumbing services can benefit your property — schedule plumbing services today!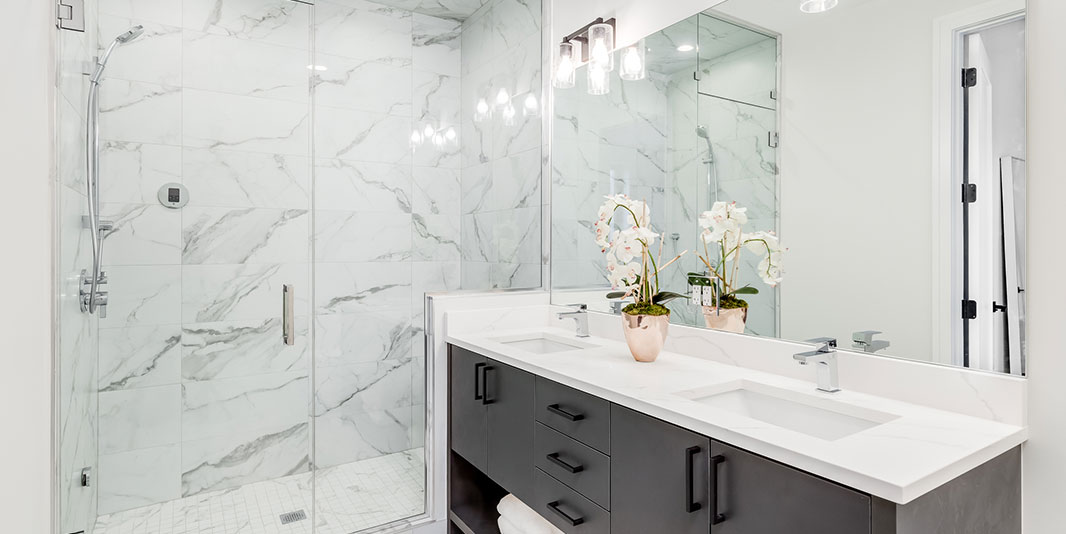 Customer Satisfaction & Quality Work Are Our Highest Priorities
Start Saving Today With Our Online Printable Coupons
Quality Plumbing of Gainesville Inc. can take care of any residential or business plumbing needs, from routine service or maintenance to emergency repairs throughout Gainesville and the greater North Central Florida region.
Plumbing Emergencies Happen 24/7
Our experienced plumbers in Gainesville can help you when you need it the most with 24/7 emergency repairs.
Get Service Now!