Water Closet Repairs In Gainesville, FL
Few things in life are more frustrating than a broken or malfunctioning toilet. After all, toilets are a modern convenience that sees daily use in residential and commercial buildings. Whether your toilet is clogged, leaking, constantly running, or requires replacement — the experienced plumbers with our plumbing company can help diagnose and fix the problem.
Quality Plumbing of Gainesville Inc. offers fast and reliable plumbing services to home and business owners in North Central Florida. Contact us today to request service from a skilled plumber in Gainesville!
In bathrooms, water closets — or toilets — are the most-used fixture in the room, making them incredibly important. If your water closet isn't working as it should, it could cause you various problems. Not only is it a huge inconvenience for you and any other people in the home or establishment who need to use the toilet, but it can also affect your plumbing elsewhere, lead to leaks that cause water damage, and make your water bills skyrocket. Whether you're a residential or commercial property owner, our plumbers in Gainesville can help. At Quality Plumbing of Gainesville Inc., we provide high-quality water closet repairs and installations.
Residential Toilet Repairs & Installations
Having a faulty toilet in a home is aggravating — having to wait before you can use it, having to fight with it so that it flushes correctly, or needing to be extremely careful, so the plumbing doesn't get clogged. At Quality Plumbing of Gainesville Inc., our Gainesville plumbers have the skills and equipment to repair clogged toilets, running toilets, or toilets with no flushing power. If a toilet has a clog that simply won't come undone with a plunger, it may mean it is lodged in the main drain. Clogs in the main drain won't come undone easily and may require a plumber. Many people overlook running toilets, and instead of having them professionally checked, they simply rattle the flush lever until it seems to stop. But constantly running toilets need to have worn-out pieces replaced as failing to do so could lead to gallons of water wasted every day, causing your water bills to rise. If your toilet doesn't have enough flushing power, our plumbers can also help. If we find that your toilet needs replacing, we can always perform toilet installation services to ensure that everything is secured and in proper working order for you and your family. Reach out today to learn more about our residential plumbing services!
Water Closet Maintenance Tips
Avoid flushing things other than toilet paper
Keep your toilets clean to avoid buildups or corrosion
Make sure to clean the hard-to-reach rim jets to ensure proper flushing power
Test for toilet leaks with food coloring
Check that your water shut-off valve and fill valve are working properly
Have any issues repaired right away
Commercial Toilet Repairs & Installations
As a commercial establishment, it is always important for your building's facilities to be in proper working order for the comfort of your employees and customers. If your property is dealing with faulty toilets, we're here to provide you with services that Florida business owners can depend on. If your toilets require plunging on a regular basis, it may likely be a symptom of a bigger problem in the sewer line. We can inspect the issue and have it repaired to avoid any larger complications down the road and finally put an end to water spilling on the floor. We can also take care of any running toilets to keep your business's water bills to a minimum and inspect for leaks that could be causing water damage to your property. Not only is water damage expensive to repair, but it can also cause mold growth. If your business's toilets are outdated, they may be using a lot more water than necessary. If you require toilet replacement, we can install the newest low-flow design toilets to help your business conserve water and save you money.
How Often Should A Toilet Be Replaced?
With proper maintenance and a bit of luck, the average toilet could last upwards of 50 years before needing to be replaced. Unfortunately, most toilets don't last that long, especially if it was improperly installed or regularly misused. Below we outline some of the most common signs that it's time to schedule toilet replacement services.
Your toilet is too
Your toilet is damaged/cracked
Your toilet regularly clogs
Your toilet requires regular repair
Your toilet no longer flushes
Your toilet uses too much water
Plumbers Gainesville Residents Can Count On
At Quality Plumbing of Gainesville Inc., our plumbers are highly skilled in performing any necessary repairs or installations for residential and commercial properties. We believe in fast, quality services to ensure your satisfaction, help save you money, and protect the comfort of your family, employees, and customers. Contact us today for plumbing Gainesville, FL, homeowners and business owners can trust.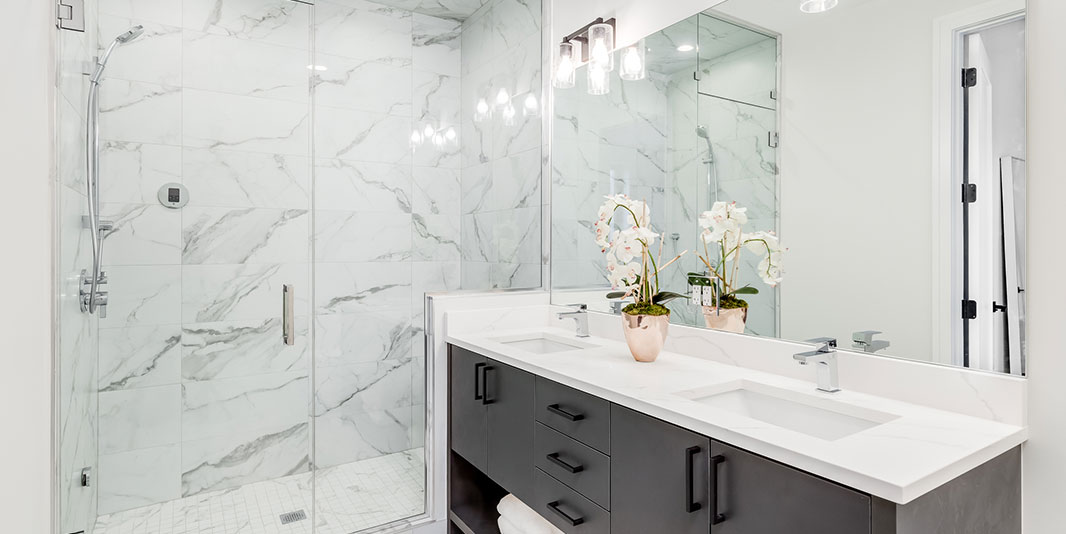 Customer Satisfaction & Quality Work Are Our Highest Priorities
Start Saving Today With Our Online Printable Coupons
Quality Plumbing of Gainesville Inc. can take care of any residential or business plumbing needs, from routine service or maintenance to emergency repairs throughout Gainesville and the greater North Central Florida region.
Plumbing Emergencies Happen 24/7
Our experienced plumbers in Gainesville can help you when you need it the most with 24/7 emergency repairs.
Get Service Now!