Gainesville Sewer Video Inspections
For A More Thorough Inspection Process
If you're having recurring plumbing problems, you need an experienced plumber who can take a whole new look at the issue. Using state-of-the-art camera technology, our plumbing technicians can inspect your drains and sewer pipes to locate and fix your plumbing issues with precision. We can inspect residential and commercial sewer lines for cracks, breaks, collapsed pipes, clogs, and infiltration of roots and plant growth infiltration.
Take the guesswork out of weak or clogged pipes and schedule a sewer video inspection with Quality Plumbing of Gainesville Inc.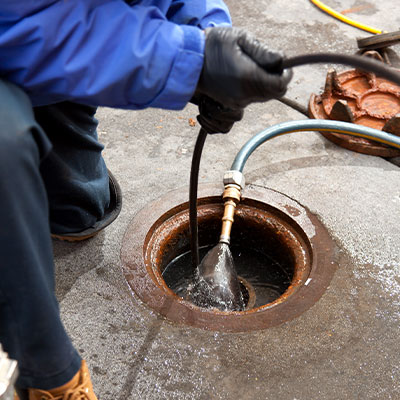 When To Request A Sewer Camera Inspection
It's not uncommon to experience a clog or sewer back-up from time to time. However, a sewer blockage can become messy and expensive if not properly treated. If you're experiencing this hassle frequently, there may be a deeper underlying issue that simple plunging or snaking won't fix.
Another common reason for scheduling a plumbing camera inspection is if you're considering purchasing a new home or business. Finding out if there is a problem beforehand can save you a lot of time and money while giving you peace of min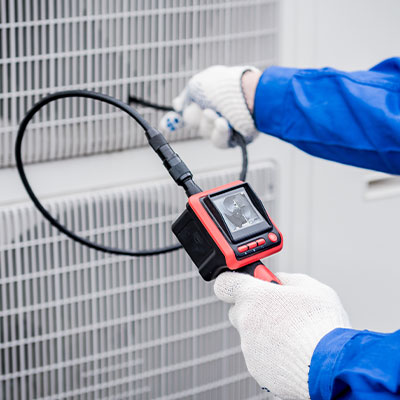 Sewer Line Services
Video camera inspections of sewer pipes can allow us to find blockages, pipe separations, roots, and so much more, without the need to dig up the entire piping line. This means the job can be completed faster and with less cost to you. While the other guys may be happy to charge you for unnecessary work, our experienced technicians can pinpoint the trouble areas and replace only the affected piping.
We also use video camera pipe inspections before clearing and cleaning sewer lines with our hydro jet drain cleaning service. This allows us to identify the reason for the blockage and determine the amount of water pressure needed to eliminate the clog without damaging the pipes. It can also help us determine if a water pipe replacement or sewer line replacement is necessary.
What To Expect From A Plumbing Camera Inspection
Most of the time, the plumbing technician will not need to enter your home in order to inspect the drains. Typically, they will access the sewer line from the clean-out section, located outside of the building. While most homes have clean-out sections, some do not. If your home does not have one, there may be an extra fee in order to access the sewer line. The camera will then be fed through the line, and the technician will watch the recording in real-time on a small monitor.
The camera will also tell the plumber the distance it's traveled and has a homing beacon on it, so the plumber will be able to determine exactly where the clog, crack, or break is located. We can even show the homeowner or business owner what the issue is with the recorded footage. Once we know the problem, we can discuss how best to fix it.
Plumbing Company In Gainesville, FL
A thorough residential and commercial plumbing pipe inspection can allow us to catch blockages and issues with your drains and sewer lines before a replacement is needed. Prolong the life of your sewage system and drains with a professional pipe inspection from Quality Plumbing of Gainesville Inc. We also provide 24-hour plumbing services for emergencies!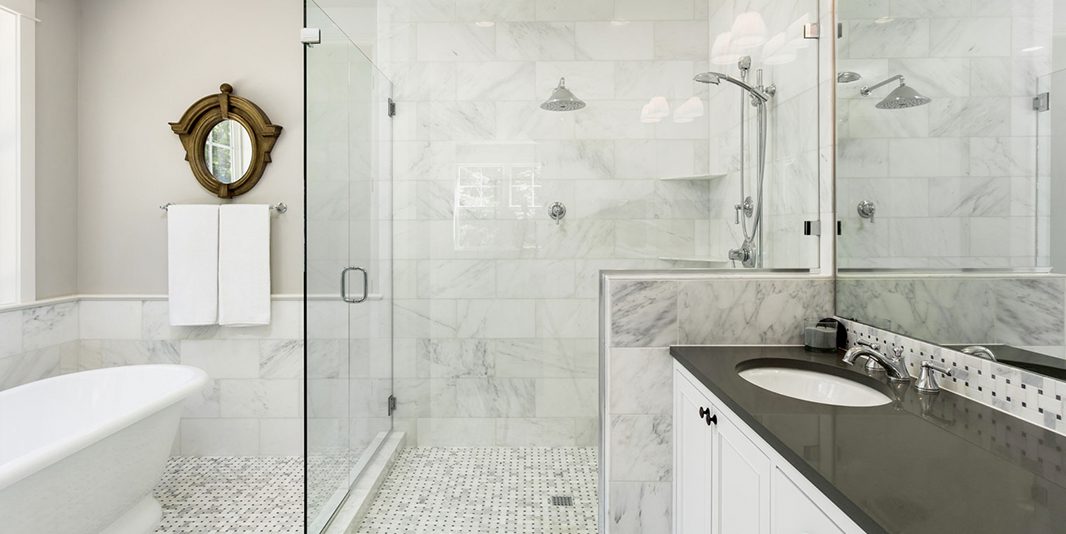 Customer Satisfaction & Quality Work Are Our Highest Priorities
Start Saving Today With Our Online Printable Coupons
Quality Plumbing of Gainesville Inc. can take care of any residential or business plumbing needs, from routine service or maintenance to emergency repairs throughout Gainesville and the greater North Central Florida region.
Plumbing Emergencies Happen 24/7
Our experienced plumbers in Gainesville can help you when you need it the most with 24/7 emergency repairs.
Get Service Now!