Gainesville Fixture & Faucet Replacement
Leaky faucet? Noisy water discharge? Abnormal water pressure? These are just a few of the signs that your faucet might need to be replaced. Even if it's in good working condition, you might want to consider a faucet replacement to update the décor of a bathroom or kitchen, or just to have a different style of faucet, such as a ball faucet or cartridge faucet. Whatever your reasons, Quality Plumbing of Gainesville Inc. has over 35 years of experience delivering expert plumbing solutions.
Contact us today to see what we can do for you!
Faucets
Bathroom and kitchen faucets used in residential and business facilities contain small internal components that can break, wear out, or become faulty. Leaking can occur in several areas, including near the handles, where water can drip or pour under your countertops and into your cabinets. This kind of dripping can ruin cabinets, resulting in foul smells and even mold growth. It's best to have a leaking faucet repaired or replaced as soon as it's discovered. If you're looking to update or renovate your facilities, we offer stylish kitchen and bathroom faucets to complement any décor.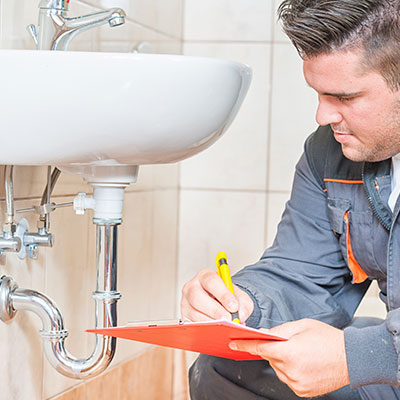 Sinks
Leaking or broken sinks can be dangerous, especially wall-mounted sinks that are at risk of collapsing. From accidents to poor installation, we can try to repair bathroom, laundry room, and kitchen sinks at home or the office. If repairs aren't possible, we offer sink replacement services that will have you back up and running in no time. The right sink that can handle your needs can make or break a kitchen or bathroom. Let us install that pivotal accent sink for your beautiful bathroom décor, or help you choose a double sink to complete a kitchen that truly meets your culinary requirements.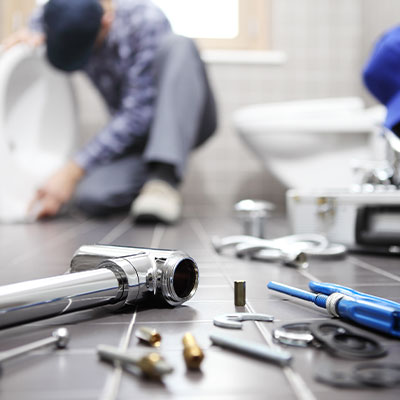 Water Closets
Clogged toilets, leaky toilets, and running toilets are the most common problems we encounter. In these cases, water closet repair is the best course of action. While there are plenty of over-the-counter solutions that claim fast-acting results, they may just be pushing the clog further down in the pipes. Our expert plumbers can utilize a plumbing camera to identify the source of the issue and then use hydro jet drain cleaning to clear it away for good. For toilets that have leaky seals or valves, we can easily repair or replace many of the working parts. However, in some cases, toilet replacement may be necessary. If you need to replace a toilet, we offer several models to suit any residential or business setting.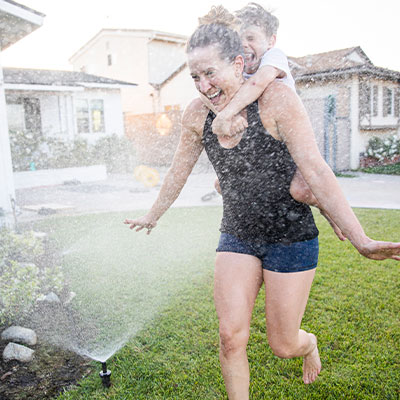 Outdoor Fixtures
Florida's wonderful weather allows its residents to spend time outside during every season. But that fun and relaxation can come to an abrupt end when outdoor fixtures and faucets aren't working properly. And if a leaky faucet or fixture has gone unnoticed, you may be looking at an unusually high utility bill for watering everyone else's lawns. Whether it's an outdoor bathroom, sink, waterfall, or irrigation system, we have the tools and knowledge to fix or replace faulty or worn-out components.
Having a shower or bathtub out of order is inconvenient, and if your tub or shower is leaking, it can lead to costly renovations. Contact our bathtub and shower plumbers for tub and shower repair or replacement, including tub and shower valve repairs or shower pan installation. Often, homeowners try to fix the issue themselves, and without the necessary knowledge and experience, improper shower and tub installation can cause serious damage from leaks or placement. Our professional technicians can handle any bathtub or shower repair or replacement job, no matter how large or small.
Residential Plumbing In Gainesville, FL
If your faucet or fixtures need replacement, contact the professionals at Quality Plumbing of Gainesville, Inc. We can handle all of your commercial and residential plumbing needs with prompt and affordable service. Call our team of professional Gainesville plumbers for more information or to schedule an appointment.
Quality Plumbing has served the Gainesville and greater North Central Florida region for more than 35 years. During that time, we have established a proven record of being trustworthy, reliable, and treating our clients with the utmost respect. If you are experiencing an issue with your faucet or fixture, or need other affordable plumbing services, contact us for speedy repair and replacement. We also provide 24-hour plumbing services for emergencies!
Start Saving Today With Our Online Printable Coupons
Quality Plumbing of Gainesville Inc. can take care of any residential or business plumbing needs, from routine service or maintenance to emergency repairs throughout Gainesville and the greater North Central Florida region.
Plumbing Emergencies Happen 24/7
Our experienced plumbers in Gainesville can help you when you need it the most with 24/7 emergency repairs.
Get Service Now!