Outdoor Plumbing Fixtures Installation & Repair
High-Quality Materials. Dependable Service.
Thanks to our great weather, Florida residents can spend time outside all year round. However, when we're out of the house, we're further away from indoor conveniences such as showers, bathrooms, and sinks. But it doesn't have to be that way. Quality Plumbing of Gainesville Inc. offers installation and repair services for outdoor fixtures so you can enjoy the outdoors even more.
Contact us today to schedule fast and dependable plumbing services.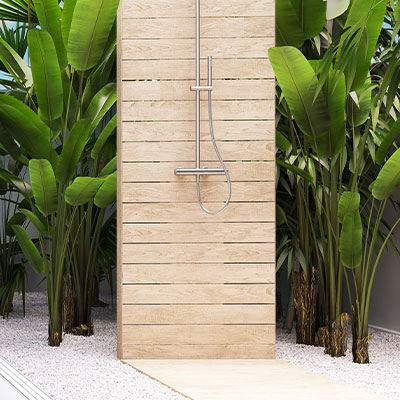 Outdoor Bathrooms
The location of your new bathroom may be more open and have a scent of nature, but our installation process is still the same. Even if the home doesn't have a pool, an outdoor bathroom can be a peaceful convenience. A basic option can be just a toilet and sink in an enclosed area. Or more elaborate, incorporating a shower with natural vegetation in the yard. Our Gainesville plumbers know how popular these outdoor fixtures are and can work with you no matter how simple or complex you want it to be.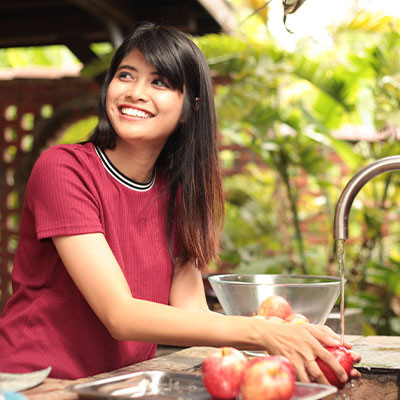 Outdoor Sinks
Outdoor sinks make great additions to outdoor kitchens, outdoor bathrooms, or gardening areas. Stop tracking dirt or water into your home just to wash your hands or drop off dishes from a cookout. Deep sink basins are perfect for caring for plants or washing pets. You can even attach a spray hose for rinsing off larger pets without getting your house messy. We'll work with your existing plumbing or add new fixtures if necessary, so you can place it exactly where you want it.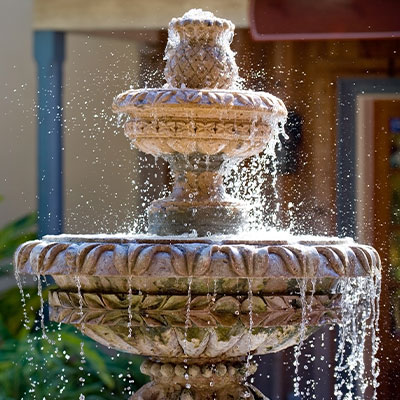 Waterfalls & Fountains
Nothing is quite as serene as the sound of trickling water from a waterfall or fountain. While the fountain style or the waterfall foundation might be the flashiest part, neither would be possible without adequately installed plumbing. When adding a waterfall or fountain to your landscaping, pond, or pool, trust the experts at Quality Plumbing of Gainesville Inc. to ensure that it flows without any issue.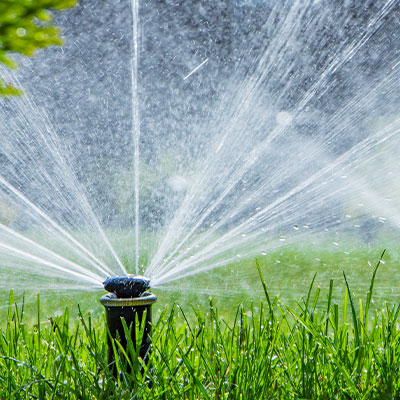 Irrigation, Patio & Greenhouse Misters
A lush, manicured lawn needs to be maintained with proper irrigation and drainage. Our technicians can install sprinklers, underground plumbing, faucets, and more to help your landscape stay green all year round. If you're a gardener, you know your plants get thirsty too! Keep them hydrated while making things easier for yourself with greenhouse misters. Like to spend time outside with your guests? Keep cool during the hottest Florida months with gentle mists of water while you lounge on your patio, deck, or poolside.
Outdoor Showers
Whether you're dirty from gardening or want to rinse off chlorine after a dip in the pool, an outdoor shower is a cool, refreshing way to get clean. And it doesn't have to come with a hefty price tag if the right location is chosen. Our professional plumbers can help you decide on the most cost-effective building site that will utilize existing hot and cold water supply pipes and drainage for grey water disposal.
Once the location is selected, you'll be able to focus on customizing your shower setup.
What To Consider For An Outdoor Shower
Construction. In addition to proximity to existing plumbing, you'll want to consider how the shower fits in with your landscaping, pool, patio, or deck. Does an additional foundation need to be laid? Will you want an enclosure for added privacy? Deciding on these options in advance can help save you money and help our technicians make the best decisions about your plumbing.
Type Of Shower. A wall-mounted showerhead is advantageous from a plumbing perspective, but a freestanding shower can make more sense for an isolated spot. Since wall-mounted outdoor showers are often enclosed, they are also better able to withstand weather-related events than a freestanding shower.
Materials. When constructing your outdoor shower, it's essential to choose materials that will withstand Florida's subtropical weather. Stainless steel is better able to withstand outdoor moisture and salt found in the air, not to mention it's easier to clean. If you want a more natural wood appearance, pressure-treated wood, such as cedar and teak, can be good options.
Accessories. Knowing which accessories come with your shower before installation can prevent surprises down the road. You'll want to know which size showerhead is supported by your plumbing and if you'll need separate or extra water supply lines installed. You should also consider other common options for showers, such as shelving, seating, and hooks for hanging towels.
Call A Trusted Plumber In Gainesville
Maybe your neighbor's brother made repairing an outdoor bathroom sound easy, or the video you found online for installing an outdoor shower seemed straightforward until it wasn't. Skip the hassle and save time and money by calling Quality Plumbing of Gainesville Inc., your trusted Gainesville area plumbers. We've installed and repaired outdoor fixtures for more than 35 years and will quickly get your outdoor retreat in working order so you can take full advantage of the beautiful Florida weather!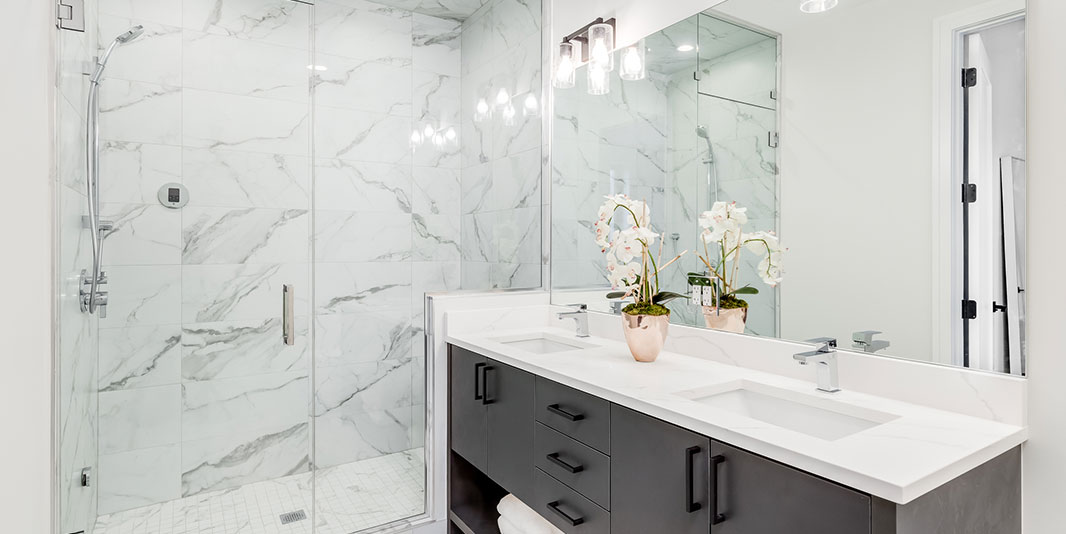 Customer Satisfaction & Quality Work Are Our Highest Priorities
Start Saving Today With Our Online Printable Coupons
Quality Plumbing of Gainesville Inc. can take care of any residential or business plumbing needs, from routine service or maintenance to emergency repairs throughout Gainesville and the greater North Central Florida region.
Plumbing Emergencies Happen 24/7
Our experienced plumbers in Gainesville can help you when you need it the most with 24/7 emergency repairs.
Get Service Now!