Residential & Commercial Plumbing
Postponing plumbing repairs can result in several short-term and long-term plumbing issues, including higher utility bills, poor water quality, and water damage to your property.
Yes! The drip-drip sound that annoys you at 2 a.m. may be easy to ignore for a night or two, but the increased water bills may not. Even worse, what starts as an innocent leaky faucet can grow into a more significant, expensive issue if not addressed promptly.
Contact a Gainesville plumber as soon as you suspect there is a water leak in your property. Do not wait until the floor warps or the ceiling sags in one spot to get professional help — water damage is not always so noticeable.
Yes! Newer, high-efficiency plumbing is more durable, requires fewer repairs, and can significantly increase your property's market value.
The noise is likely not coming from the faucet but the connecting pipes instead. Clattering sounds can be the result of a loose pipe, high water pressure, or decreased air chambers.
Yes. Pipes that aren't braced or anchored to the wall or another solid surface may hit one another when someone turns the faucet off.
If the water pressure is too high, water flowing through the pipes can come to a pronounced stop when turning the faucet off, which may damage the pipes in the long run. Our plumbers in Gainesville, FL, can adjust your home's water pressure to a more appropriate level.
Depending on the age of your home, you may have iron or galvanized pipes. These older pipes are more prone to scale buildup and low water pressure. Contact us today to schedule a water supply line repiping.
First, check the water pressure. High water pressure exceeding 60 pounds per square inch (PSI) can wear plumbing over time. Additionally, install a water treatment system to remove mineral deposits inside pipes and other plumbing fixtures.
The best way to prevent frozen plumbing is to insulate the pipes in the crawlspace and attic and seal any pipe leaks to stop cold air from entering the pipes. Also, make sure any garden or outside hoses are disconnected from any faucets and plumbing connected to your home.
Kitchen Plumbing
It's not recommended. Several major brands carry drain cleaners that are promoted as safe for drains with garbage disposals. However, we suggest using a plunger to clear the clog before reaching for any chemicals. If neither seems to work, call our plumbing professionals at Quality Plumbing of Gainesville Inc.
Be cognizant about what you put in them and use mesh screens for all drains. Even so, small particles may still flow through the mesh over time, resulting in clogged pipes. In such cases, contact a Gainesville plumber for sewer and drain cleaning services.
First, make sure the disposal is either switched off or unplugged from a power outlet. Use a flashlight to look into the garbage disposal; you should be able to see whatever is causing the jam. Remove the object using a wooden spoon or another utensil but not your fingers. If you're unable to remove it, use an Allen or hex wrench to loosen the hex socket that connects to the impeller. Doing so will loosen the stuck object for easier removal.
Bathroom Plumbing
Yes. If the power is out or you have a plumbing issue, you generally need fewer than two gallons of water to flush the toilet. You could also use rain runoff or water from a swimming pool. Once you have your water, remove the toilet tank lid, fill the tank until it reaches the top of the overflow tube, and flush.
Yes. The sound of water flowing in the toilet is the sound of money running down the drain with it. Even minor toilet leaks will increase your water bill each month. A quick way to see if you have a toilet leak is to put a couple of drops of food coloring in the toilet tank and wait without flushing for 30 minutes. If there's color in the bowl, you have a leak.
Remove the overflow plate on the tub and insert the snake cable into the opening. Slowly and steadily feed the cable into the drain from the overflow. If you try to get the snake down the tub drain, you may end up breaking the pipe.
It's an airborne bacterium, officially known as Serratia marcescens. This bacterium flourishes in damp environments and feeds off soap, shampoo, and other everyday toiletries. You can manage it by regularly cleaning your bathtub, or it may reappear within a few weeks.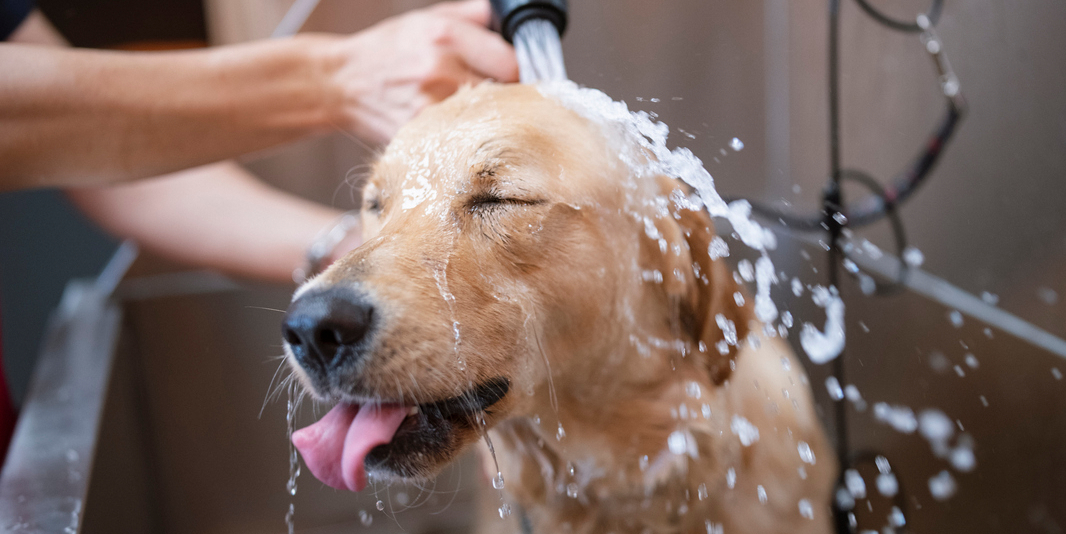 Just called to "give a shout out" to Nick. He was courteous and helpful and did a wonderful job. I don't think enough people get to hear good things and wanted to make sure he knew."

– Marjorie D.
Start Saving Today With Our Online Printable Coupons
Quality Plumbing of Gainesville Inc. can take care of any residential or business plumbing needs, from routine service or maintenance to emergency repairs throughout Gainesville and the greater North Central Florida region.
Plumbing Emergencies Happen 24/7
Our experienced plumbers in Gainesville can help you when you need it the most with 24/7 emergency repairs.
Get Service Now!