Our Plumbing Repair Specialists Are Here To Help
Repiping a home or business is no small decision — it's one of the most costly and extensive repairs property owners can take on, but it's necessary for better water quality. If and when corrosion, buildups, and leaks are present in your water supply line, a repiping may be required to ensure you have access to clean, potable water.
At Quality Plumbing of Gainesville Inc., you'll find the job can be completed within just a few days while still allowing your family access to water. The safety of our clients is our top priority, and our plumbers work diligently to ensure that there are minimal interruptions for you, your family, and your clients. If you need the help of a plumbing company, contact us today to schedule repiping or to learn more about our wide range of residential and commercial plumbing services.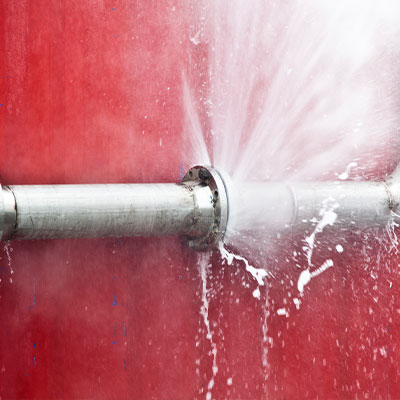 Why Do I Need To Replace My Home's Pipes?
Repiping is the process of completely replacing or bypassing the current water supply line, and there are several reasons why your home or business may require this service. Existing leaks, even as small as pinhole leaks, can lead to extensive water damage within the walls or under the foundation, resulting in hefty property damage for a property owner.
In Florida, some of the more commonly used piping, such as copper piping, iron pipes, and polybutylene pipes, can suffer from issues over time. Copper piping often becomes corroded, and older, galvanized iron pipes rust as the layers of coating wear away. For homes that still have polybutylene pipes, we often recommend that repiping is done as soon as possible, as these pipes tend to suffer from fracturing over time. At Quality Plumbing, we use top-tier pipe and fitting products from Uponor, which include a 25-year warranty. We also never use glue, so our customers don't have to worry about a dry fit.
Is Your Home Is Due For Pipe Replacement?
Repiping is no small undertaking, so it's important to know exactly when it's time to consult with a plumber about a water line replacement. Plumbing pipes typically last a long time before needing repairs or a full replacement, but there's no definitive timetable of when you need to replace your pipes.
If you spot any of the problems to the right of this section in your home, there's a good chance your home is due for a pipe replacement.
Signs Your Home's Pipes Need To Be Replaced
Aged Pipes
Leaking Pipes
Corroded Pipes
Low Water Pressure
Water Discoloration
Water Temperature Changes
Water Tastes Or Smells Bad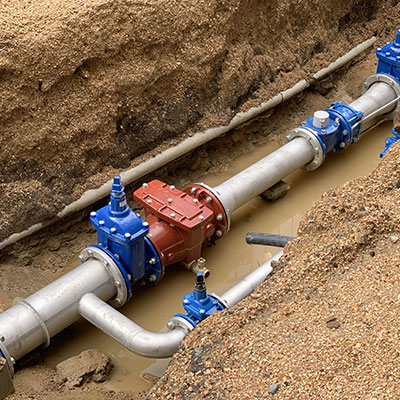 How Does Repiping Work?
The repiping process involves a few different steps — our team starts by creating a repair schedule that works best for you. As repiping can be somewhat intrusive with plumbers moving in and out the entire time, we want to determine the best time frames to work that fit your schedule. After a schedule is determined, we'll start prepping your home or business for repiping. To keep things tidy, we repipe with safe, clean materials, and lay out a drop cloth to cover the floors, furniture, and any other belongings in the property. After the job is complete, we'll also clean up any remaining messes or debris.
Next, our team of plumbers begin installing a new pressurized potable water system, and start working on the changeover, the longest step of the whole-home repiping process. The changeover is when we finally turn off the old system, unplug all tie-ins from the water service line to your home's old pipes, and tie in the new system. To ensure you and your family have running water at all times, we will work with you to change essential fixtures first. Once it's all ready, we clean up all the materials, and everyone can get back to enjoying crisp, clean water.
A Plumbing Company You Can Trust
We want you and your family to get the help you need right away. Our plumbers, backed by over 35 years of experience, have extensive knowledge of pipes and repiping, so you know you're getting top-quality service. Contact Quality Plumbing of Gainesville Inc., for water supply line repiping or to schedule any of the other plumbing services we offer.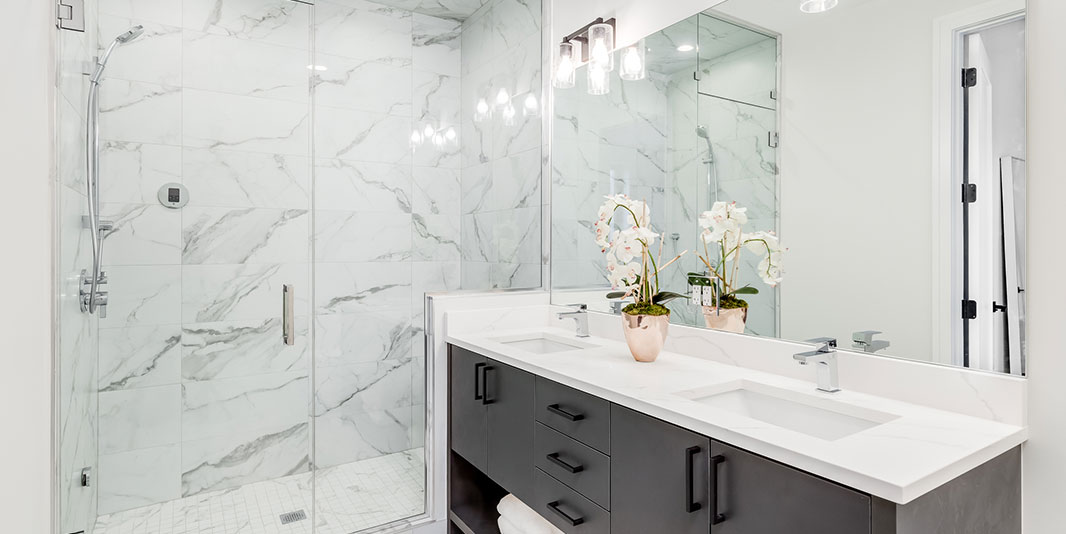 Customer Satisfaction & Quality Work Are Our Highest Priorities
Start Saving Today With Our Online Printable Coupons
Quality Plumbing of Gainesville Inc. can take care of any residential or business plumbing needs, from routine service or maintenance to emergency repairs throughout Gainesville and the greater North Central Florida region.
Plumbing Emergencies Happen 24/7
Our experienced plumbers in Gainesville can help you when you need it the most with 24/7 emergency repairs.
Get Service Now!