Gainesville Gas Line Repairs
A leaking or faulty gas line or gas tank can be disastrous, and it's not worth the risk to try to fix the problem yourself. Only a certified professional should repair or replace natural gas, propane, and liquid petroleum lines and tanks. The certified technicians with Quality Plumbing of Gainesville Inc. have the expertise needed to locate, identify, and repair natural gas or liquid petroleum leaks. If you suspect a gas leak at your home or business, leave the building immediately and call Quality Plumbing of Gainesville Inc. We are available 24 hours a day for your safety and convenience.
How To Detect A Gas Leak
Because gas line leaks can cause explosions, suffocation, and other dangers, it's essential to know the signs of a gas leak so you can react immediately. Some gas leak symptoms to be aware of include the following.
The smell of rotten eggs. Natural gas is odorless on its own, but gas companies add an odor similar to sulfur or rotten eggs. If you're smelling something funky, it could be a sign of a gas leak.
Hissing noise. Many common household problems can lead to a hissing sound, such as a burst water pipe, but if you hear hissing and cannot find any spraying water, that might be because what's spraying out is imperceptible gas.
Cold pipe. The reduced pressure from a gas leak may cause your supply line to be cold or even frosted.
Lower pressure. A leak could cause lower pressure at your gas stove.
Dying landscape. A leak from a gas line leading into your home or business may cause the surrounding vegetation to wilt or die. If the rest of your landscape is lush except for one area, it may be due to a gas leak.
Gas leak detector. Investing in this relatively inexpensive gadget could save your life.
If you suspect a gas leak, it's essential to act fast. Quickly move away from the area, going outdoors if possible, and call a leak detection service or 911. Do not waste time turning off lights, appliances, or plugging or unplugging anything, which may cause an ignition spark. Don't even try to air out the area by opening windows. If the main shut off valve is far enough away from the leak, you can go shut it off. Otherwise, leave it alone for when the professionals arrive.
Carbon Monoxide Detection
If you use natural gas or liquid petroleum on your property, we strongly recommend installing a carbon monoxide detector. These small devices are often lifesavers when a leak occurs during the night or when a homeowner is away, alerting families, and sometimes neighbors, of danger. While our Gainesville plumbing team has the necessary equipment to locate and repair a gas leak quickly, it is never safe to try and do so on your own. Let our professionals take care of it while you get yourself and your family to safety.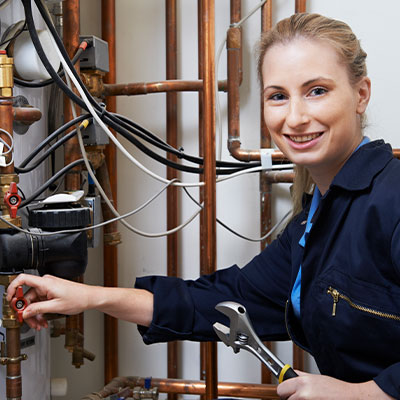 Gas Line Installation & Replacement
When properly installed and used, natural gas can be a great way to power your home, especially when cooking or heating. Whether you want a gas line connected to a BBQ setup, or you want an entire system for fire pits, pool, and spa heaters, no job is too big or too small for Quality Plumbing of Gainesville Inc.
Our technicians are certified to repair and replace both aboveground and underground liquid petroleum tanks that are guaranteed to pass inspection. Illegal or improper service, gas line installation, or repair of natural gas and liquid petroleum systems can lead to severe injury or death, so leave it to the professionals.
Gas Line Maintenance
The best way to prevent a leak is to have your system regularly maintained. Because these systems can pose such a risk, we suggest leaving maintenance to professionally certified technicians only. Our staff has years of experience working with gas lines, and we know all the signs of an impending gas leak. By allowing us to maintain your gas lines, you're protecting your home or business for the longterm.
Professional Gas Line Services
When it comes to gas and liquid petroleum line repair and replacement, Quality Plumbing of Gainesville Inc. is the #1 service in Gainesville for prompt response, accurate diagnosis, and speedy repair or replacement. We specialize in all types of gas line repair and replacement in residential or business settings, including underground tanks, regulators, piping, generators, and water heaters.
If you need a natural gas line replacement or installation, contact Quality Plumbing of Gainesville Inc. With our highly qualified technicians, we can calculate the demand for natural gas and install proper piping and distribution systems to accommodate any need. Whether you rely on natural gas or liquid petroleum for heating, cooking, or grilling, or use a gas-powered dryer or generator, we can repair or replace any line or piping and ensure adequate venting.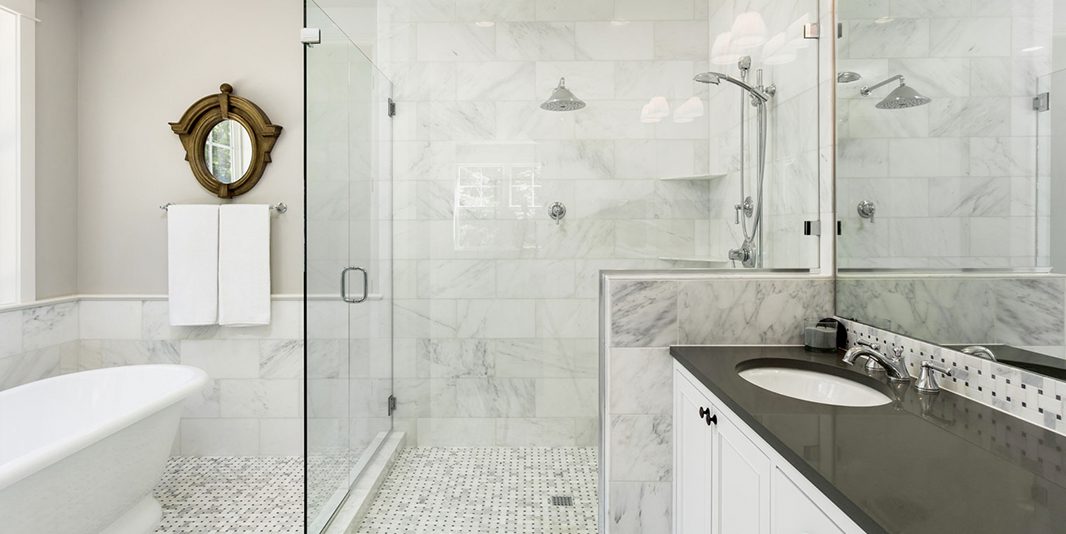 Customer Satisfaction & Quality Work Are Our Highest Priorities
Start Saving Today With Our Online Printable Coupons
Quality Plumbing of Gainesville Inc. can take care of any residential or business plumbing needs, from routine service or maintenance to emergency repairs throughout Gainesville and the greater North Central Florida region.
Plumbing Emergencies Happen 24/7
Our experienced plumbers in Gainesville can help you when you need it the most with 24/7 emergency repairs.
Get Service Now!