Bathtub & Shower Plumbing Services
High-Quality Materials. Dependable Service.
Necessary for both residential and commercial properties, bathrooms are essential rooms for almost any property. When they're in good working order, it's easy to take them for granted. But when issues arise, it can mean more than just mild inconvenience. If you're battling with low water pressure, broken or leaky fixtures, or clogged drains, a relaxing bath or shower can quickly turn into a frustrating mess. Or maybe it's time to install a new bath or shower as part of a bathroom renovation. At Quality Plumbing of Gainesville Inc., our Gainesville plumbers provide top-notch shower and bathtub repairs and installations to both homeowners and business owners.
Contact us today to schedule fast & dependable plumbing services.
Tub & Shower Repairs
Having a faulty shower or bathtub in your home can be a massive inconvenience for you and your family. Not just that, but it can also lead to expensive property damage and the development of health hazards such as mold. Our residential plumbing company has the necessary skills and experience to identify the problem's source and perform appropriate repairs. One of the most common issues with showers and bathtubs is leaks.
If your shower is leaking, it can quickly drive up your water bill even when turned off. Leaks can also seep into the floor and the walls, leading to structural weaknesses that can be quite expensive to repair while placing your family and home in danger. Water damage also promotes mold growth that can be damaging and hazardous.
No matter what complication your shower or bathtub is experiencing, our plumbers can help.
Tips For Tub & Shower Maintenance
Fix leaking faucets and showerheads immediately
Unclog slow drains before it damages pipes
Check the water pressure periodically
Use strainers for your drains to avoid clogging
Clean showerheads to prevent mineral deposits
Check for any cracks where water could seep into the floor or walls
Tub & Shower Installations
While hidden away behind walls and under flooring, bathroom plumbing is the essential system that ensures each fixture in your bathroom works appropriately. If it's time to replace an old bathtub or shower, chances are the corresponding plumbing needs replacing as well. Or, if you're installing a new style of tub or shower, such as a walk in tubs, your plumbing may need to be tweaked to align with the new setup correctly.
Our plumbing contractors can update both shower plumbing and bathtub plumbing, so there are no leaks, drips, or water pressure issues when it comes time to use your new fixture. We can also assist you with faucet and sink installation and toilet installation.
When you need a residential plumber who can ensure everything is installed the first time correctly, contact Quality Plumbing of Gainesville Inc.!
Commercial Plumbing Repairs & Installations
Commercial establishments need to maintain a professional appearance, and the condition of your building and facilities can make a lasting impression on your customers. Whether you're a multi-family complex, have locker rooms in your building, or have showers and bathtubs on your property for any other reason, we are expert commercial plumbers and understand the nuances of commercial plumbing.
Clogging is a common problem when showers are used extensively, such as in commercial properties, and can be located deep within the piping. Our plumbers have the necessary equipment to unclog any shower or bathtub to get it working correctly again. Low water pressure can also be a problem when water is being delivered to multiple showers or bathtubs at a time.
We can ensure that all your business' showers or baths are getting sufficient water pressure to keep guests, residents, and personnel happy. Reduce costs with water-saving showers that can be expertly installed by a commercial plumber from Quality Plumbing of Gainesville Inc. today!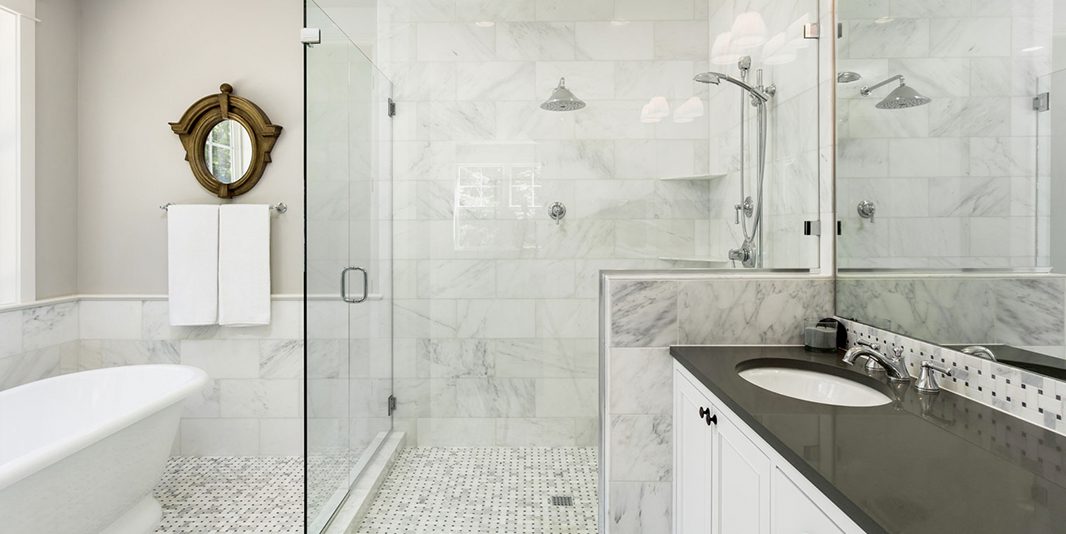 Customer Satisfaction & Quality Work Are Our Highest Priorities
Start Saving Today With Our Online Printable Coupons
Quality Plumbing of Gainesville Inc. can take care of any residential or business plumbing needs, from routine service or maintenance to emergency repairs throughout Gainesville and the greater North Central Florida region.
Plumbing Emergencies Happen 24/7
Our experienced plumbers in Gainesville can help you when you need it the most with 24/7 emergency repairs.
Get Service Now!